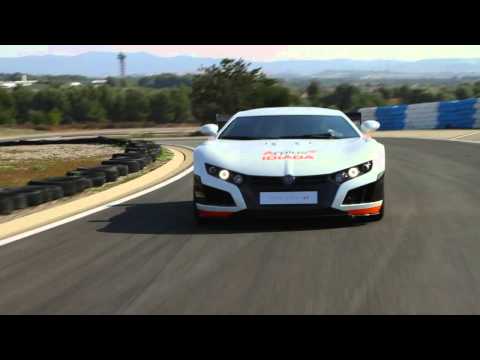 Applus Idiada, a Spanish design firm, recently unleashed on the race track the Volar-e, an electric concept race car. The Volar-e took center stage when it went around the Circuit de Catalunya just near Barcelona.
The concept electric race car has a combined output of 1,000HP and a torque of 737 lb-ft making it one of the most aggressive electric vehicles in the world today. The power comes from the combined output 4 electric motors dependent on a lithium ion battery pack.
The battery of the Volar-e consits of ten individual cells and has a 38 kWh rating. The maker claims that the battery pack can be charged within 20 minutes using a fast charger. The car is also equipped with a regenerative system that helps top up the system when driver hits the brakes.
The Volar-e features technologies that were developed by the Spanish firm in collaboratin with Rimac Automobili of Croatia. The latter also recently unwrapped its electric car that outputs 1,088 horses.
Applus Idiada claims that the Volar-e can rush from 0 to 62 miles an hour in just 3.4 seconds and can easily get to 186mph for its top speed. The maker did not mention the range of the vehicle but we guess it will be a bad PR since for sure the battery of the electric race car will be depleted quicker especially with aggressive driving.
The European Commission funded half of the project, which is said to help address the doubt of consumers on electric vehicles. These issues include the range of the vehicle and charging times.